Stop using boring interfaces in your app
Off-the-shelf interfaces prevent your users from exploring your app's potential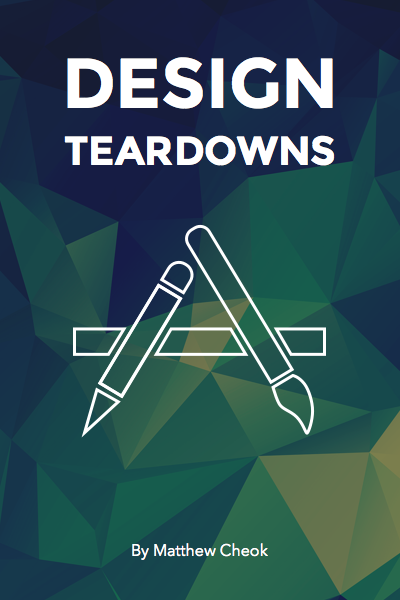 Design Teardowns is a practical approach to Interface Design on iOS with step-by-step instructions and explanations.
Learn through detail code teardowns of established interaction patterns and reproduce the most interesting designs on the App Store today.
Understand how to use native APIs in creative but subtle ways and write production-ready interface code.